1877–1968
An enthusiast at the nursing home. At the beginning of the 1920s, Fina gets a job at the Ölmstad retirement home, which is managed by the Board of the Poor. Fina is a strong-willed and determined woman who brings wishes and suggestions for improvements to the board, but she is often rejected. A request for a subscription to the news paper Jönköping-posten, for example, is refused, and a radio for the retirement home is only purchased on the condition that Fina pays for the license herself.
The retirement home in Ölmstad is very cramped, but during the 1930s water and sewage is brought in. Eventually, new furniture is also purchased, and the lighting is improved.
Due to a reduced number of residents, the retirement home closes in the early 1940s. Fina is thanked with a monetary gift and also receives 100 SEK in compensation for the wear and tear of her sewing machine, which she has used for 18 years for the benefit of the retirement home. She is also allowed to stay in a room with a kitchen, on condition that she keeps the whole house tidy. A number of years later, the building is used for elderly care again, and later it becomes a private residence. Eventually it burns down.
The retirement home was opposite Ölmstad church where Josefina is buried.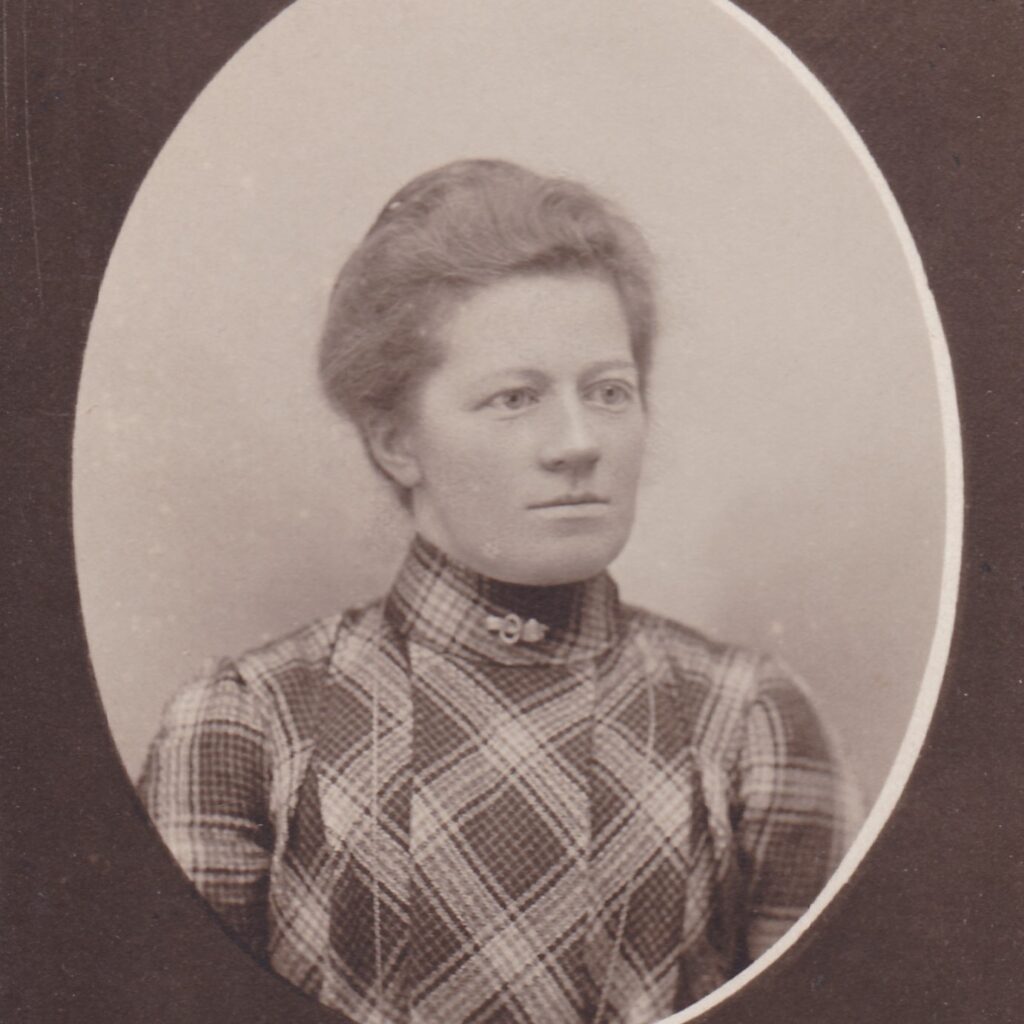 Listen to the text in Swedish:
Follow in Fina's footsteps: