1921–2003
Suspected spy. Lilian is born in Knukeboschool outside of Gränna. She goes to school to become a secretary and later becomes a journalist at Norrskensflamman in Luleå. She writes many articles about women's rights, lack of equality and workers' conditions. This is when she meets the journalist Fritiof Enbom. They begin a relationship, but go their separate ways after a couple of years.
Not long after their separation, Fritiof is accused of having provided the Russians with sensitive information. This is the beginning of the spy story that came to be known as the Enbom Affair. Lilian is arrested and detained, as well as Fritiof himself and some of his acquaintances. Despite her denial, Lilian is sentenced to eight months in prison. She is thus the only woman in Sweden who has been convicted of espionage.
Today, the Enbom affair is seen as a legal scandal, as most of what Fritiof told turned out to be made up. When Lilian has served her sentence, she changes her name and lives a withdrawn life. When she retires, she moves back to Knukebo school, the same house she grew up in.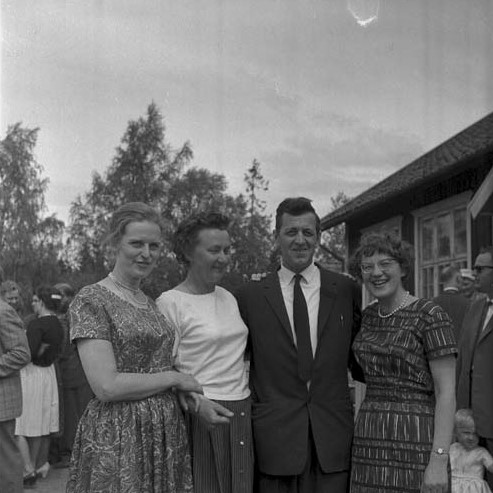 Listen to the text in Swedish:
Follow in Lillian's footsteps: