Louise von Otter has a prominent role in the revival around Östanå. Around her there are several women who are also very involved in the Christian revival.
Fanny von Otter
1847–1928
Fanny is the eldest daughter of Louise and Carl von Otter, and grows up on Östanå. She is strongly religious from an early age and participates in the building of the free congregation in Östanå. Together with her sister Elsa, she teaches Sunday school.
Fanny studies and becomes a nurse, moves to Stockholm and becomes director of the Red Cross nursing school and home. She occupies the role of director for twelve years, and for her work Fanny receives the royal gold medal Illis Quorum. In connection with this, she retires. A few years later she moves to the von Otterska villa in Gränna together with her mother.
Elsa Sofia von Otter
1864–1938
Elsa is Louise and Carl von Otter's youngest daughter. Like her mother and sister Fanny, she is deeply religious from an early age and gets involved in the Free Congregation (free church) in Östanå, mainly as a Sunday school teacher. Later she studies to become a nurse, and eventually moves to Stockholm. After her time in Stockholm, she moves back to Gränna. She marries twice.
Anna Maria Jonsson
1824–1897
Anna Maria starts working as a maid in Östanå in the late 1850s and soon she advances to housekeeper. She becomes Louise von Otter's confidante and is called "jungfru", which means maid in swedish. It is under the name "jungfru Anna" that she becomes known in the area. Jungfru Anna follows her mistress, Louise von Otter, in the religious development in Östanå. In 1877, she asked the priest for a grade that would allow her to celebrate communion outside the parish.
In an exchange of letters with the leading Free Church figure P. P. Waldenström, Louise often sends special greetings from jungfru Anna. When the mission congregation is in need of money, Anna often contributes. When the mission house is to be built, she lends 500 swedish kronor for the construction. This was a considerable sum at the time, but where jungfru Anna got all the money from is not known.
Lovisa Jonsson
1822–1887
Lovisa and the aforementioned Anna Maria are sisters. Lovisa also moves to Östanå as a maid, but a number of years after her sister. Like Anna Maria, Lovisa soon becomes a housekeeper and one of Louise von Otter's confidants, and she too is given the title "jungfru" (maiden) by her mistress. Lovisa shares her sister's religious commitment and, at the same time as her sister, requests a grade from the priest to be able to celebrate communion outside the parish. Lovisa often contributes to various mission purposes with small amounts of cash and she seems to have a stable role in the women's circle.
Lovisa and Anna Maria came from poor conditions. They were two of twelve siblings and when their father died, the mother ended up in the poorhouse. Through their religiosity, the sisters managed to do a class trip that not many could do at that time.
Picture 1: Östanå manor around the year 1900. Picture 3: Elsa Sofia von Otter. All images come from Grenna Museum's archive.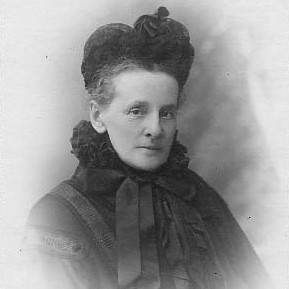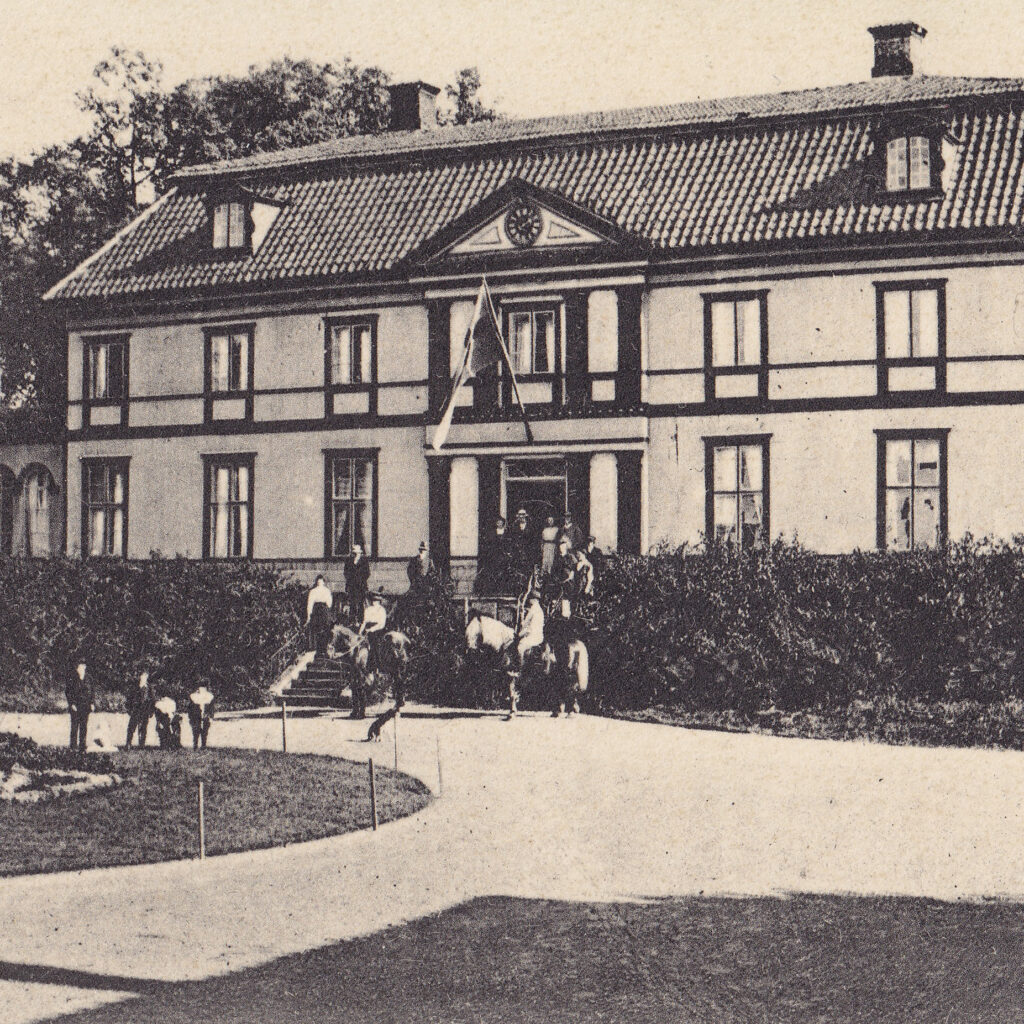 Listen to the text in Swedish:
Follow in the women's footsteps: